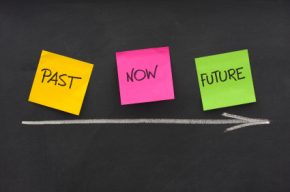 Knowledge is not neutral. It exists within a framework of beliefs. All teachers are influenced by their beliefs. Teachers' worldviews affect what they do in their classrooms.
A values-free zone
In the 1960s and early 1970s, much of the education taught in schools was supposed to be neutral, values-free, not based on a teacher's personal beliefs. This was even thought possible. By the early 1980s, most educators realized the absolute absurdity and impossibility of this.
All teachers teach material within their own specific frameworks of beliefs. What teachers include in their lessons is based on what they value. What teachers emphasize in a particular course is based on what they believe is important. What teachers decide not to teach is based on what they consider unimportant or even incorrect.
Unfortunately, some teachers still do not believe this to be the case. They believe that, since they do not teach from a religious foundation, then their teaching is neutral and values free. It takes only a minute or two to show them that they are deceiving themselves. These teachers may then say nonreligious values are a more credible, acceptable and relevant basis for teaching than religious values. They are really saying that only certain values belong in the classroom.
But who decides? Are all values, all foundations, equally acceptable in the classroom? If all teaching is based on some values, why have so many Christian teachers bought into the lie that they must keep their faith at home, and private?
If everything a teacher does is based on his or her foundational values, it is important to look at those foundations critically, to discuss them openly and honestly, to evaluate them according to some standard outside ourselves and to modify them where necessary. Teachers should be able to defend the foundations upon which their teaching is based.
Proverbs 23:7 reminds us that what we think is the foundation of what we become. Therefore, we need to look at our thoughts about key areas of life to determine the foundation on which we are building.
Building a worldview
Brian Walsh and Richard Middleton ( The Transforming Vision ) and Kenneth Badley ( Worldviews ) point out that worldviews are not systems of thought, but rather perceptual frameworks: ways of seeing, a filing cabinet for organizing life, a map, a compass.
As part of their training, teachers are asked to determine what they believe about many different things – about children, authority, right and wrong, discipline, punishment, a teacher's role, parental responsibilities, motivation, rewards and much more. But what is the foundation for these beliefs?
What criteria should they use to evaluate and organize the new information they are being taught? There are several options – but which option is best?
Some teachers process new data based on prior knowledge. But what if what they already know is not accurate?
Others evaluate new information in light of personal experience. But is truth different for people with different experiences?
Others assess new information in light of their feelings. But maybe what they feel about an issue one day will be different from what they feel another day.
Still others measure new information based on majority opinion, or the consensus of expert opinion. But if the majority believes something, does that make it true?
The final option is to measure new information against a specific standard. But what is the standard?
Scriptural beliefs
Matthew 7:24-27 points out that the wise person (who hears God's word, and puts it into practice) builds upon the rock and stands firm when the storms of life come. The foolish person (who hears God's word, but does not put it into practice) builds upon sand.
How do we know if we are building on rock or on sand? Does our foundation, our worldview, really line up with God's word?
What is your worldview? Take time to examine it. What do you believe about God? Who is Jesus Christ? Who or what is the Holy Spirit? What do you believe about scripture? What do you believe about people?
What do you believe about how God works in human lives? What do you believe about truth? What do you believe about teaching and learning? What do you believe about discipline?
Examining your worldview can be a life-changing experience, a wake-up call and/or a starting point from which to move forward.
One of the most fundamental visions we have is how we view people. Our view of people will affect everything we do – in life and in the classroom. Are people born good or bad? Are they passive recipients of knowledge, or are they active participants in the learning process?
Harro Van Brummelen ( Walking with God in the Classroom) observes that, historically, there have been a number of common views teachers have had about children.
Blank slates
Some teachers believe children are blank slates onto which teachers deposit information. Memorizing facts was the central focus of this view, popular in classrooms up to the early 1960s. There is value in this view; but if God is active and purposeful, why are students so often treated as passive and aimless?
Some teachers view children as trainable objects, who can be taught good behaviour through rewards and punishments. Is this what we should be doing, or should we be leading them to have a heart change, so that they take responsibility for their own behaviour?
Good behaviour is necessary so that students will learn; but some classrooms have such elaborate reward systems for good behaviour that little attention is given to learning.
A popular view, accepted by both Christian and non-Christian teachers, is that people are simply products of their environment.
Almost every current textbook on classroom management sets forth reasons why children behave the way they do. The authors of these books are saying that children cannot be held responsible for their own behaviour. This often leads to teachers having lower expectations of students from difficult backgrounds.
What is the truth?
The apostle Peter, in 2 Peter 1:3-11, points out that God has given people all they need to live a life of godliness. That means that all people have the potential and responsibility for becoming godly.
Unfolding plants
Some teachers view children as unfolding plants who need to be watered and placed in a position where they will grow naturally. This has some merit, as we see in Psalm 1. But children are not plants; children can make decisions about learning, but plants cannot.
Some teachers see children as primary agents of social change.
This is an extremely popular view today, and results in classrooms where children are the centre of attention – and the children determine what they want to learn and what the classroom rules should be. Underlying this view is the assumption that children are innately good and will choose to learn and do what is best for themselves – a view in direct opposition to scripture.
A similar but more recent view is that children's futures depend primarily on whether or not they have high self-esteem.
This view, held by both Christian and non-Christian teachers, was at its peak in the mid-1980s and early 1990s – but many still adhere to its tenets. These teachers focus much of their energy on developing positive self-esteem in children.
Sadly, when self-esteem is the focus, report cards point out only positive things – and the teaching of academic content, and the development of students' responsibility for their own learning, attitudes and behaviour, is often pushed into the background.
A classic, biblical view of the human person was developed by Jack Fennema ( Nurturing Children in the Lord ).
First, children have been created by God. This means they are religious beings with an intrinsic desire to worship – and if they don't worship God, they will worship someone or something else. It also means that children are created to be dependent on the Creator. So, why do so many teachers encourage students to be self-sufficient?
Second, Fennema says children are created in God's image. This means they are rational beings who seek structure, organization and patterns – just like the God who brought order out of chaos in Genesis. This also means they were meant to live in relationship – with God and others. Are our classrooms communities of interactive, relational people? It also means children have moral awareness – a conscience – and creativity.
Third, the Bible teaches that children are sinners – a view that flies in the face of claims that children are good, and able to direct their own lives. Even though children bear the image of God, sin has distorted and marred that image.
Finally, the Bible teaches that children can become new creatures in Christ. What can we expect from children who are not yet new creations in Jesus? How can we encourage them? What can we expect from children who are new creatures in Christ, and how can we encourage them?
Teaching truth is the beginning – but in itself, is insufficient. Pushing students toward outward conformity, without them undergoing inner transformation, is futile. This is the challenge for Christian teachers. We want our students to move toward an inner transformation, that will then be reflected in their behaviour, attitudes and speech.
Having high expectations for students isn't being mean; having students experience consequences for their choices isn't being harsh or inflexible; and pointing out to students areas in which they need to improve isn't saying something negative.
Students are in the process of becoming something, and we have the responsibility to help them reach their God-given potential.
Joy D. McCullough has more than 30 years of experience teaching in many settings, most recently as an education professor at Trinity Western University. This article is excerpted from her 2008 book, Kingdom Living in Your Classroom .