Finance Minister Jim Flaherty caused some excitement among the political chattering classes, Tuesday, with a speech to the Ottawa Canadian Club suggesting that a three-party Lib-NDP-Bloc coalition would cost Canada 400,000 jobs.
Your humble scribe ignored all that, meanwhile, choosing to head for Hamilton, where the Christian-linked think tank, Cardus, was marking 10 years. Preston Manning, who is himself no slouch on matters economic and fiscal, was the celebratory speaker.
Manning made two main points during his address to over 200 supporters.
The first was that recent surveys suggest Canadians have a declining faith in government as a major source of help in meeting their social and fiscal needs.
The second was that people of faith in Canada are frustrated with the tendency of some power brokers to try to limit religious faith to the private sphere, rather than letting it penetrate the public square.
"Politicians [often] don't know how to handle faith issues," he noted bluntly.
Manning said much more in his 45-minute presentation. As always, his thoughts were tightly organized and delivered with good humour.
* * *
Cardus leaders chose deliberately in having Manning on board for their anniversary. Through his Manning Centre for Building Democracy, he has stressed the need for think tanks to reflect on issues away from the political fray.
In so doing, he has emphasized the need for more than simple reflection. There is a need for "think and do" tanks, he constantly suggests. (That comment reminds me that both Manning and yours truly received our primary education in approximately the same era – albeit in different western provinces. Our compatriots will well remember the "think and do" exercise books used to reinforce the family and societal values we learned from the Dick and Jane readers of yore.)
And, as a networker, he is showing some success in encouraging similar thinkers and doers to congregate back-to-back in an effort to compare notes and congeal some of their thoughts with respect to social and economic policy.
Next spring, for example, the Manning Centre networking conference, the annual Civitas conclave and the Institute of Marriage and Family Canada will have conjoining meeting dates in Ottawa. Details on times and agendas will come in due course, but the dates to watch are late April and early May.
* * *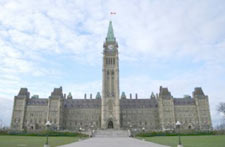 But back to Cardus. This group's roots are in what was the Work Research Foundation, founded a decade ago with just $42,000 in the bank and an opening budget of a little over $100,000.
President Michael Van Pelt told the Hamilton gathering that currently, Cardus has 12 senior fellows and an annual budget of $1.6 million.
It focuses on a Christian approach to social thought and development. Study it closely and the group constructively betrays an understanding of what I would describe as "optimistic Calvinism." The presence of a significant number of thinkers and backers coming from Dutch-rooted Reformed Christian groups confirms that bent.
During the past year, however, it has formed a strategic merger with the Centre for Cultural Renewal (CCR), another think group which has drawn heavily from Catholic and evangelical, sectors of the Christian community.
Their executive director, Peter Stockland, is a well-respected journalist who, during his career, has held senior posts with the Calgary Herald, Montreal Gazette and Reader's Digest.
The CCR's showpiece activity has been the Hill Lecture, which draws a fair crowd of politicians and fellow travellers each fall, to hear a major thinker speak of issues usually related to small-c Christian values and interests. This year's session takes place October 20 and, for the first time, will take place under the sponsorship of the merged organization, whose full name is now Cardus Centre for Cultural Renewal.
* * *
In summarizing Cardus' more recent work, Van Pelt suggested that thought about "renewing social architecture" has been a constructive preoccupation. He hinted that "infrastructure" might be seen as a substitute word for "architecture" but indicated that the latter word reflected that both design and construction are important ingredients in describing what Cardus is attempting.
More info is available at www.cardus.ca.
In fact, a look at that site shows that one of its most recent think pieces poses the question: As Calgary becomes a city of immigrants, how can it retain its rodeo sensibilities?
That is a pretty good question, during the week when the long gun registry is at issue on Parliament Hill and fiscal gun-slinger Flaherty is waxing eloquent. It suggests that Cardus chose well in having Calgarian Manning speak in the "steel city" of the east, close to the settling place of dozens of thousands of Christian Dutch immigrants and their descendents.
* * *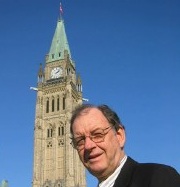 Lloyd Mackey is a member of the Canadian Parliamentary Press Gallery in Ottawa and author of Stephen Harper: The Case for Collaborative Governance (ECW Press, 2006), More Faithful Than We Think: Stories and Insights on Canadian Leaders Doing Politics Christianly (BayRidge Books, 2005) and Like Father, Like Son: Ernest Manning and Preston Manning (ECW Press, 1997). Lloyd can be reached at lmackey@canadianchristianity.com.