"I felt like a car was parked on my body. I couldn't move."
"I couldn't feed or dress myself. A friend had to come by every day to feed me."
These are the words of two people who live with depression. When I have gone through depressions as part of my struggle with bipolar disorder, I too have trouble budging from my bed. Activities I usually enjoy and receive satisfaction from hold no interest for me. The sun doesn't shine as brightly, and the garden is no longer beautiful. My mind is filled with negative thoughts. I can't find my way out of the darkness.
One in five people will experience clinical depression at some time in their life. It is a serious disease, often tragic. Clinical depression is a disease of one the bodies organs — the brain. Those of us who have it are affected in almost every way possible: physically, emotionally and spiritually. An estimated 15 to 20% of people with bipolar depression (one form of depression) commit suicide.
No one is immune from depression, not even Christians. Friends fighting this battle may be sharing your pew. Or they may be at home, suffering in silence, ashamed of what they are going through. After all, when we believe in God, we are supposed to be joyful. What can we as Christians do to support people who suffer in this way? How can we carry each other's burdens, and in this way fulfill the law of Christ? (Galatians 6:2) I would like to share with you how my Christian friends have supported me and how I have supported fellow sufferers. I have learned much from both sides.
When I'm depressed, I need the same kind of practical help that people with other illnesses need. If you have stood by a friend with a severe disease or injury, then you already know how to help me cope with my day-to-day needs. I might have trouble cooking or shopping. Bringing me a casserole or soup is helpful. My husband lightens my load when he helps me plan a grocery list and then shops with me. When my son was a youngster, I appreciated the break when someone invited him over.
As followers of Christ, we are well equipped to give spiritual support to someone who is depressed. Sadly, Christians sometimes make things worse rather than better. Too often they preach, forgetting to listen. At Living Room, the faith-based mood disorders support group I facilitate, we have an important rule: No advising, no fixing, no saving, and no setting each other straight.
Listening is the best way we can help carry each other's burden. By listening, we lighten our friend's load and relieve some of their sense of aloneness. Friends I have supported through depression have felt separated from the world and from God. I asked one friend, who had lost hope, to let me have faith for her. I asked her to trust my belief that she would recover. I waited patiently and prayerfully alongside her for God to do his work. I encouraged her to have faith in her medical treatment. But above all I listened putting myself in her shoes, trying to feel what she was feeling.
It is a privilege to join people in crisis, to walk with them through their valleys, to be there as they climb out again. Supporting others has drawn me closer to God and strengthened my own health.
With essential medical care, Christ's unconditional love, as demonstrated for us in the Bible, is the ultimate long-term remedy for those of us who live with recurring depression. Receiving such love from our friends, and giving it if we are able, will give us the faith and hope we need to carry on.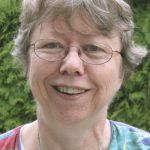 Marja Bergen is the author of Riding the Roller Coaster (Northstone 1999), a book about living with bipolar disorder. Her second book, A Firm Place to Stand: Finding Meaning in a Life with Bipolar Disorder, is to be released. Marja is the founder and a facilitator of Living Room, a faith-based support group for people with mood disorders. To learn how you can join a group or start a group of your own, check www.livingroomsupport.org. Marja is devoted to helping Christians understand and support those who deal with mental health issues. She can be reached at marja@livingroomsupport.org.