A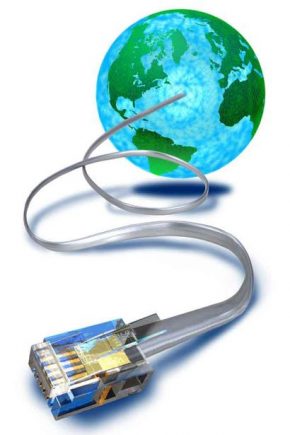 s another school year descends upon us, and we have education on our minds, I would like to write of another kind of education — that has grave consequences for our children's souls.
Recently I happened upon a TV program spotlighting online child pornography. Instantly I thought of turning it off, to avoid listening to the sordid details of such a topic.
But before I could do so, the host — as if reading my mind — observed: "It is because we close our ears and turn the other way that this industry on the internet is growing by the thousands each day." So I watched.
How the testimony of police officers, who target internet perpetrators, has changed my understanding of what child pornography is! I previously thought porn consisted of pictures of naked subjects in lewd poses. In reality, it is a play-by-play of brutal physical and sexual torment; it is a debasing of human dignity to the point of engaging in bestiality; it is an evil unimaginable.
It is a display which computer memory can make permanent, available for repeated viewing — and the tempting of others.
In July's BCCN , 'Internet porn crisis' by Drew Dyck addressed the issue of internet porn addiction, mentioning its effects on teens. It was shocking to read that the average age of first exposure to online pornography is 11.
More heart-wrenching, however, was learning from the above-mentioned TV program that one case of arrest occurred with a 17 year old teenager caught downloading a 40-minute segment of a four-year child being bound and raped by an adult.
The tragedy of a stolen youth, and the unlikelihood of 'normal' future relationships for both child and teenager, is inestimable; the sins of the adult are unspeakable, almost unforgivable.
Our immediate reaction as parents is, of course: "How do we protect our children?" But our secondary response should elicit the question: "What is our part in stopping this rampant and recalcitrant evil?"
Some basic ways to address the first concern include vigilance in regard to the internet use of every member of your family (including parents!). For example: ensuring an easily monitored location for your home's computer; teaching a balanced approach to computer use (i.e., entertainment vs. research or email); limiting the time spent browsing; and installing appropriate internet filters.
Furthermore, we need to become aware of, and get involved with, positive community initiatives such as Internet Safety Workshops for schools (even my grade 2 child was able to attend one at his school!).
We need to publicly voice support for those standing up against pornography. I wrote a letter to Telus, thanking them for retracting their decision to offer internet porn to cell phone users, and commending the role played by Roman Catholic Archbishop Roussin — whose decision to cancel all the Vancouver archdiocese's contracts with that company evidently contributed in great measure to the reversal.
Even us parents who are 'technology-shy' need to make efforts (such as taking a computer course) to keep up-to-date with developments in the computer world, so that we understand the lingo and activities of our children.
It is the second question, I believe, that is the more crucial one, since it involves preventative measures and not merely responsive ones.
As parents, it is our duty to educate our children in their sexuality — a process which begins with laying the foundations from day one of our child's life, and which will hopefully yield long-lasting gains as they mature.
A crime against humanity of the severest kind — the sexual exploitation of children — has arrived on our front doorstep with the accessibility of the internet, the prevalence of sex-tourism and the culture-wide trend to prioritize rights over responsibilities.
Let us neither sit comfortably behind closed doors, nor bury our heads under our pillows in hopelessness and weariness.
We must harken to the commission of Micah 6:8, as relevant today as when it was first uttered: "Do justice, love mercy and walk humbly with thy God." And pray for the perpetrators — that they would do likewise.
Part two of this article will explore the topic of sexual and gender-related education.
Please feel free to email me with any thoughts and/or experiences you think might help me in preparing this piece. You can reach me at jeanfamilycolumn@gmail.com.