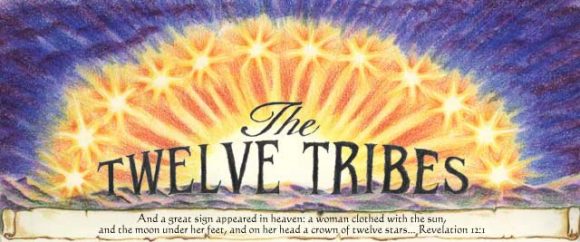 Countenay's newest eatery is also its newest religious establishment.
Across the street from the Anglican church, the Common Ground Café is the communal effort of five families whose members all belong to a sect called the Twelve Tribes of Israel.
The group is a controversial outgrowth of the 1970s 'Jesus movement'; it was formerly known as the Vine Christian Community Church, and the Messianic Communities.
In BC., there are small Twelve Tribes communities in Nelson, Chilliwack and Vancouver; they are also in Winnipeg, the United States and seven other countries.
The Twelve Tribes are millenarians, anticipating a momentous change in human society. They refer to Jesus as 'Yahshua.' They often run farms and restaurants together.
The local group started when Daniel Fontaine and his family, and his business partner, moved to Courtenay five years ago from Winnipeg; they started MB Mechanical Services, an electrical contractor.
"Our vision was to open a little cafe," Fontaine told BCCN. The group grew to five families and 20 members, who pooled their earnings to buy a 60 year old downtown house, and then a farm in nearby Merville. Repairing and redecorating the cafe with funky found objects took several years.
The former horse farm provides a home for the group – and vegetables, eggs and poultry for their plate, and the café.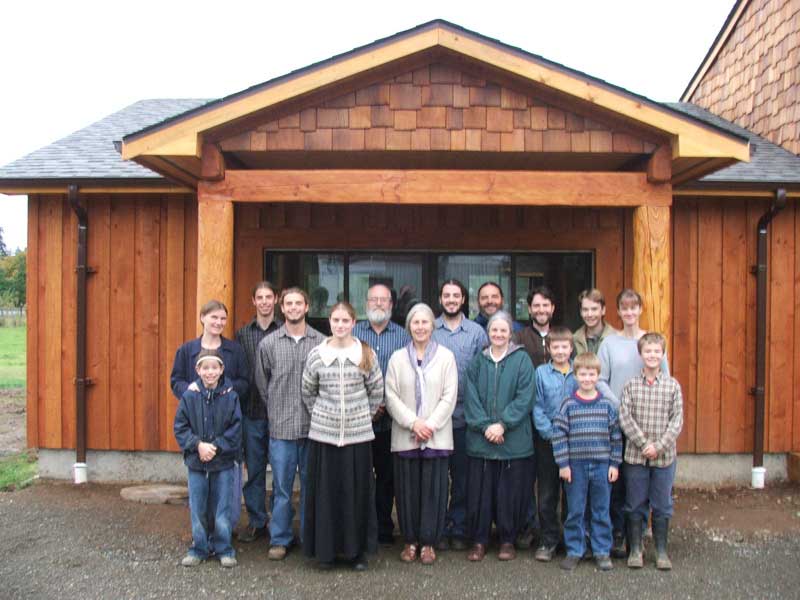 Perhaps because Twelve Tribes communities in the U.S. have received bad press from cult-hunting news media, Fontaine handled some questions warily.
He allowed, for example, that the community is "not a democracy." Decisions, he said, are made by "councils" of people concerned with different tasks: councils of teachers to discuss the home schooling of the children; councils of women to discuss the cooking; and a council of elders to direct the overall operation.
Individual family boundaries are respected, said Fontaine, while property is communal. "I own my car, but I share it," he said. "Look at the Book of Acts. The first believers were somehow a communal organization — but something happened to that model 100 years later."
Fontaine cited passages in John 13:34-35 and 17:23 to explain why communal living makes sense. "It is how we love each other."
Twelve Tribes members tend to be tradesmen, he said; his son is apprenticed to his partner to become an electrician, for example.
The Twelve Tribes have had their share of controversy. The sect has been accused of racism and anti-Semitism, based on statements attributed to their first leader, Elbert Eugene Spriggs.
They counter these concerns on their website, TwelveTribes.com, which features statements by black and Jewish sect members.
The website also charges that the Catholic church and Martin Luther planted the seeds for the Nazi Holocaust, with anti-Semitic teachings.
Fontaine said his group has encountered none of the problems faced by Tribes communities in the U.S. There, sect members' use of corporal punishment, coupled with abuse charges flowing from bitter divorce proceedings, has led to large-scale police raids and seizures of children.
But the children were quickly returned — and the charges dropped, once subjected to the harsh glare of the judiciary.
The training of teenagers in communal economic tasks has led to charges of child exploitation; the charges are still pending, according to the group's web page.
In Germany, Tribes parents have been arrested for daring to school their own children.
In BC., the most liberal of provinces with regard to home schooling, the Twelve Tribes have had no problems, said Fontaine.
While the international group's website condemns both Catholic and other Protestant churches as "fallen," Fontaine was much more circumspect.
"There are many good people in the world. And I am a selfish person myself. It's not for me to judge others." But he is not reticent to note that family values are weakening in Canadian society; and that television is filled with violence.
Communal living and working seems the best way to bring up children, said Fontaine. And a cafe is a good way to show love to others.
"A customer told me today she came here when she wanted to feel peace. That's exactly what I was after."