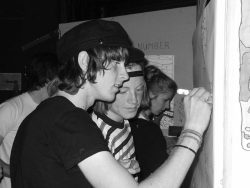 In his new book, Revolution, renowned pollster George Barna released a study showing that 20 million people (and growing) in the U.S. say they absolutely love God – but will never go to church again. The main reason cited for their lack of participation is the irrelevance of church to their lives. Some experts suggest that a large portion of this group is under the age of 35.
At the turn of the millennium, Youth for Christ (YFC), an organization outstanding at communicating the gospel to youth, released a study revealing that, of the thousands of youth who made decisions for Christ through their programs, only 1.43 percent ever got connected with a church.
But it doesn't take a survey to tell us that church attendance among youth and young adults has dwindled. We can almost see the tumbleweeds blowing past the former youth sections and hear the spinning of the revolving door. What remains are perplexing questions: What happened? Where are our youth? And will they ever come back?
With technological evolutions forcing warp-speed changes in our culture, it's easy to assume that youth – along with secular society – have slipped into a comatose state, oblivious to God and their own darkness. Or have they, indeed?
Inevitably, every few decades there is a generation gap, a chasm of potential misunderstandings between those who are young and those who are not. As a result, churches have set programs in place to account for the potential divide – in hopes of avoiding these colossal conflicts. But according to youth expert and cultural analyst Andy Harrington, there is also a more divisive and drastic shift taking place.
Culture gap
"The church has generally dealt with generational issues quite well," says Harrington, director of Greater Vancouver Youth for Christ (YFC). "They've brought in new ideas, new programs, and new ways of doing things. But the big difference now is . . . we're going through a culture gap. And that gap is absolutely seismic."
The church has yet to catch up to the cultural shift – both in theory and practice. Harrington explains that, 20 years ago, the preaching of the gospel was paramount. Every event had a speaker, and centred on the spoken word. Harrington has no qualms about preaching, pointing out that it was through this method that he got saved at age 18; however, he maintains, many of today's youth consider it irrelevant.
Consider for a moment that these feelings of irrelevance are not due to laziness or evil intent; they are the result of the current cultural context.
Bombarded
Today's young people are bombarded with 3,000 messages a day from radio, television and magazines. They're constantly exposed to plural beliefs and conflicting claims. They've got their metaphorical 'spam filter' set on high; so unless they see a message backed up, they aren't buying in.
"We've got a more open, tolerant and spiritual society – and a society that's much less interested in just listening to a bunch of empty words from good Christians," says Harrington, who recently restructured YFC to better connect and equip today's youth. "They want truth, and they want to see it lived out and realized in their life … Our proposition of a biblical truth has to be backed up with our life."
This explains why today's youth and young adults – whether they have an affinity with Christianity or not – gravitate towards concern for social justice and building community. They're not opposed to the preaching of the gospel, but they're more concerned with how we build our lifestyle around what we believe – as opposed to just around our Sunday mornings.
Words vs. actions
"If we are just doing words and not actions, then we are getting nowhere," says Harrington. Today's teen, who hears preaching but sees no corresponding action, is likely to dismiss such preaching.
"We would love to go back to the Leave it to Beaver era – but we can't," says Harrington emphatically. "Change just IS . . . We have to accept it. Our job as Christians is to understand that the only thing which doesn't change is the gospel of Jesus Christ. What we've got to do is to live it out in whatever culture the world throws at us."
Through Harrington's leadership, YFC puts their words into action through events where young people can worship and connect with God in a culturally-sound environment. The latest event was Remix, with DJ worship leader Andy Hunter and renowned speaker Michael Frost, held January 21 at The Warehouse in Vancouver.
Empowering youth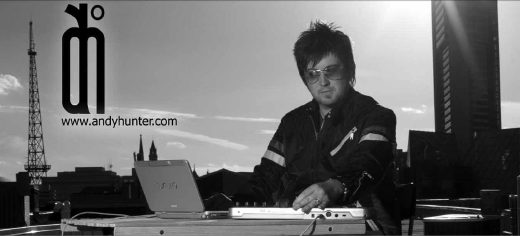 If the youth are not interested in church as an institution, but are completely open to God, perhaps mature Christians also need a shift in thinking. Instead of working so hard to attract the younger generation into our church culture, perhaps we should empower them within their own culture.
Some youth are taking charge of their own faith and determining what living for Christ in the 21st century can look like. Two remarkable young men in the Greater Vancouver area have 'accidentally' launched themselves into the realm of pioneers and leaders of their generation, by simply loving God and people within their known culture. What they are doing cannot be housed as a program within a church – which might explain why hundreds of teens are eager to get involved.
Youth Church
Meet Simon Gau, pastor of a four year old church in Surrey, B.C. Just like any other church, it's supported by a tightly-knit leadership team and involves a deeply committed congregation in worship, teaching and weekly activities. What's unique about Gau is that, at 21, he's one of the oldest members of the congregation.
Birthed through Gau and his youth mentor, Rick Ellis (the only church member old enough to have actually seen Leave it to Beaver when it was first broadcast), Youth Church (YC) is a government-recognized entity whose mandate is to "preach it, live it, work it," in a setting that is "by youth, for youth." YC's inception wasn't part of any big plan or longstanding dream; like all great movements, it emerged out of prayer and circumstance.
When he was 17, Gau was a well-discipled young man who felt discouraged and lost when his Surrey church dissolved. After months of trying out new churches, he showed up unannounced on his former outreach pastor's doorstep wanting to know "what they were going to do about this."
Bored
Ellis posed the question back to Gau. "I don't know," he replied, "but I'm really bored. All I know is I don't want the work we've done in the community to stop."
The two then began meeting regularly for prayer, and soon after were joined by more youth. It wasn't long before the group became a tight-knitted community of believers who were certain of God's clear direction for them. They were not to be a youth group or club; their call was to become an authentic church.
"The exciting thing, the thing that I think God honours, is that it's all 17 and 18 year olds with supposedly no experience, no training," says Ellis, referring to the group of 12 that blossomed to 130. He says their age and limited experience have forced them to depend upon God. "All the little things that come up that we need God for – facilities, finances – everything they need [has to be] prayed in . . . and God has to show his faithfulness. But you can imagine the exhilaration when [he does]. That's where their faith has been built."
With a median church age of 17 and a church leadership team aged 16 to 21, Ellis is aware that YC is likely to evoke some criticism. "People say the youth are the church of tomorrow, and we have to pour into them," he says. "So when are they ready? Twenty-two? Twenty-four? Do you have to have kids [or] a degree? Why can't a kid be 16 and win his neighbour for Christ? Does he not know? Is he not equipped?"
Fruit
Ellis says one must look at the fruit of the church. YC Christians, he says, are 'on fire,' and completely engaged with their secular friends and networks – and these peers are coming to know Jesus.
Former Buddhist Vicky Sisouthone is one of many teens whose life has been transformed through YC. Progressing from indifference toward church to feeling loved and cared for – something which doesn't happen a lot in high school, she says – the 17 year old accepted Christ a few months after becoming involved in YC.
Sisouthone transformed from a teen who "drank, gossiped and put myself first" to someone who cares for the needs and concerns of others. "It's opened my eyes," she says. Sisouthone is doubtful she would have gotten to know Jesus through a '"regular" church. "With YC I can relate to every sort of thing." she explains. "It's awesome."
Happy Tuesday
Meet Jason Robertson, the 18 year old founder of Happy Tuesday (HT), a movement promoting positive action which is gaining momentum among teens in the Lower Mainland. What began as two guys visiting drive-thrus and handing out cake to employees, has turned into "a group of dedicated youth who have decided to make a difference in their community," according to their newly developed website. Every Tuesday, the group can be found bombarding their community with acts of generosity, often giving away food and kindness to various sectors of society.
The movement has spun off into several entrepreneurial endeavours, including an HT clothing line intended to fund large-scale HT events for the community. And while Robertson was recently selected to attend February's B.C. Student Forum as one of the province's 20 most influential youth, he says his achievements were not a result of great planning or striving – he simply had a few extra loaves and fishes (well, actually, it was cake).
Changing perceptions
"Our goal is not to receive anything back," he asserts. "It's not about bringing people to church – though we would love that. It's to change the perception of youth in our community."
Robertson and his core group – Brendon Deepwell, Ryan Friesen and Sam Cantelon – regularly receive emails from teens inspired by HT who carry out their own acts of kindness in their high schools. But Robertson stresses it's more than just one event. "You don't go and do one random act and [then] you're a jerk for the rest of the week. It's a mindset, a way of life. We just want to mobilize youth and get them into the same mindset that we have," says Robertson. "We wish it wasn't so surprising when youth go out and do something positive."
So … where are our youth? If they're like Gau and Robertson then they're completely integrated with their community, fully engaging everyone around them – Christians and non-Christians. The question which remains – What now? – cannot be answered in one little article.
But here's a start: since we've tried without great success to woo the youth into our church culture … maybe it's time we checked out theirs.
Youth Church: preachitliveitworkit.com/home.html
Happy Tuesday: TheCrew@HappyTuesday.net
Youth for Christ: gvyfc.org