Ready or not, here they come.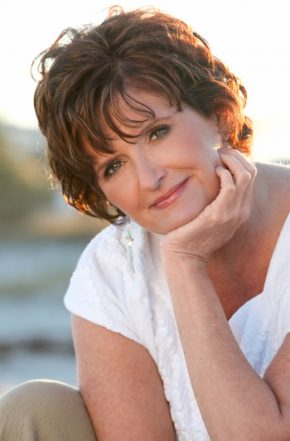 Whether you are ready to face them or not, the holidays are approaching, the same as any other year. For most, they represent a time for families to gather, for Santa to spoil children and for people to reflect on the blessings of the year past.
Unfortunately, many families will be facing the empty place at the holiday table that was once filled by a beloved spouse, parent, sibling, friend or child And what was once a season of warmth and peace is instead filled with sadness, longing and regret.
Author Joni James Aldrich knows that feeling all too well. In 2006, she lost her 45 year old husband to cancer. She has written about that experience in three books.
"The first holiday season after I lost my husband was awful, because we had so many special traditions that we shared," explains Aldrich. "We had no children together, so the holiday traditions we shared essentially stopped without Gordon there. Every Christmas Eve, he waited until I went to bed to fill the stockings and leave presents under the tree. Without him, Christmas just wasn't the same."
This year, lightning struck again — when Aldrich learned that her 83 year old mother has terminal cancer.
"The person who filled the void for me after Gordon died was my mother," Aldrich says. "Now, this holiday season my family may face the sorrow of yet another loss."
Silver bells and cheery carols can highlight loss, just as easily as they can bring good will towards man. From her own experience, Aldrich offers six suggestions for other grieving hearts that might make this holiday season a little easier to navigate.
Make a list
There's no way to avoid it. From the first store decorations in September until the ball drops on New Year's Day, there is no shortage of special occasions to remind you of your loved one. If each one of these is painful due to grief, you may wish you could just hide under a rock until the last fruitcake has been thrown away.
Unfortunately, it just doesn't work that way. There are others in your circle of family and friends — perhaps even children — to consider. Aldrich suggests that thinking through the holidays ahead of time will help.
"Start preparing early by making a list of the things you may want to keep the same during the season, and those that you want to adjust — at least for this one holiday season," Aldrich recommends.
"Try to dial into your internal comfort gauge ahead of time. What would be too difficult for you this year?"
Adaptability is crucial
As you start navigating the holiday waters, keep your emotional compass handy. If you're in a store, and feel the need to walk all the way around the back to avoid the holiday decorations, do it. If you start writing greeting cards and find you can't continue, adjust your list.
If you're not sure how you feel about an activity, give it a try. If it becomes too painful, alter the scope or stop. And don't be hard on yourself about it.
"Maybe you don't want to put up that 14-foot fir this year," says Aldrich, adding: "But can you put up a small fibre optic tree? Will the world stop if you serve lobster instead of turkey? The answer is no. Those who love you will completely understand. If it's that important, ask someone else to do the shopping or cook the goose for you."