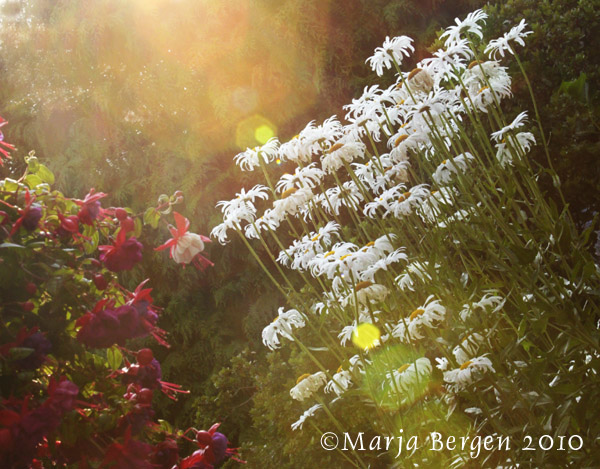 Several years ago I began an article about finding meaning in a life with bipolar disorder with the following words, "Mental illness is not all bad."
I truly regret having written those words today. Although it was not my intention, using those words made it look like I was making light of disorders that I know from experience are serious and cause unbearable pain.
Mental illnesses are bad, as some of the comments on my previous article pointed out. But I also know that we need to adopt a positive and hopeful view.
At the time of writing the piece I was thinking of what the apostle Paul said in Romans 8:28: " … we know that in all things God works for the good of those who love him, who have been called according to his purpose." I really believe that those words have been true in my life.
Despite this hopeful message, we need to recognize the honest truth. Mental illness can be devastating. About 20 per cent of people with bipolar disorder take their own lives. It not only causes the breakdown of relationships but many also lose the ability to support themselves. There's also a certain social stigma that is accompanied by any mental illness.
I have found meaning in life. Abundant meaning. But that doesn't take away the suffering mental illness causes me and so many others.
Last year was a very unstable year for me. There were periods when my moods shifted rapidly from low to high. Many times these shifts would happen within hours; sometimes within days. I never knew how I was going to be. I had sleepless nights and an almost total loss of appetite.
Eventually this gave way to solid depression and anxiety. I often felt riddled with feelings of shame and guilt. I didn't like the needy person I had become. I had to cancel out of commitments all the while feeling terrible to have let people down. I even became suicidal at one point — asking my pastor to remind me why I should live. This was the loss of reality and perspective that my depression brought on.
Although I felt my lowest, I continued spending time with God daily. In between the bad times I found much joy and comfort as well. At sunrise one morning I took one of the most meaningful photographs I've ever taken and considered it a gift from God —revealing to me His awesome nature. Throughout all this I continued to be unstable. The effects of bipolar disorder are not easy to shake.
At times my husband didn't trust leaving me on my own. He gave up two or three fishing trips needed for his own enjoyment and emotional well-being. His usual patient and laid back attitude gave way to emotional struggles of his own. Our relationship suffered. For the first time in our 42 years of marriage we needed counseling. Thank God, the counselor was a good one who helped us learn how to weather the storm together.
In early December I had the idea to gather all our favourite recipes from our life together. These will become a little book to share with friends and family. This project helped me focus on cooking and made what had become a difficult chore into a hobby again — a source of enjoyment. This healthy activity did a lot to stabilize me. I can now see how such inspiration did not come from me alone. It was very much a gift from God.
I do not think I would have appreciated such a gift without having gone through some tough times. I don't think I would have as great a reason to be thankful. I, along with the psalmist David, can sing " . . . and yet I will praise him!"
In New Light on Depression, (Zondervan, 2004) by David B. Biebel and Harold G. Koenig they state, "Having one's capacity for serenity and joy restored is little compensation for the agony of despair, much less the 'despair beyond despair.' The only true compensation for depression has to do with the sense of purpose and fulfillment that comes from redemptive involvement with others in distress, sharing the comfort we've experienced. This is the true route to joy." How true that is!
I'm now able to give support to others who live with mental illness through my faith-based Living Room support ministry for people with mood disorders. I can share with others what I've learned about God's unfathomable love and can offer heart-felt compassion because I understand the pain of depression. It makes me feel good. That's my compensation.
Paul's words in 2 Corinthians 1:4 hold true for me as I work with my ministry. I praise God "who comforts us in all our troubles, so that we can comfort those in any trouble with the comfort we ourselves have received."
This is how I found meaning … and joy.

Marja Bergen is the author of two books: Riding the Roller Coaster (Northstone, 1999) and A Firm Place to Stand: Finding Meaning in a Life with Bipolar Disorder (Word Alive, 2009). She is the founder of Living Room, the faith-based peer support ministry for people with mood disorders. To learn more about Living Room, check www.livingroomsupport.org. Her blog is at http://marjabergen.blogspot.com.