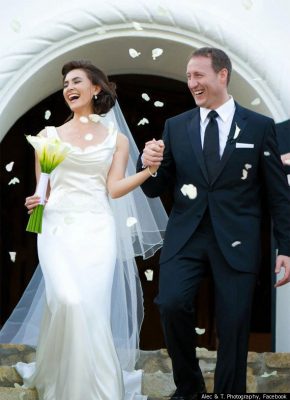 Why should the recent marriage of Defence Minister Peter MacKay and Iranian-born human rights activist Nazanin Afshin-Jam be of interest to readers of OttawaWatch?
I invite readers to respond, either by e-mailing me or putting a comment at the bottom of this piece on www.canadianchristianity.com.
That means this OttawaWatch will be rather short. Please bear with me to run through some preliminary comments:
Despite MacKay's rather colourful list of romantic liaisons, there has always been an almost completely hidden hint of faith or spiritual interest in the way he does things.
In the run-up to 2004 leadership race for the Conservative Party of Canada, MacKay held a press conference to announce that he would not run against Stephen Harper. He explained that his decision grew out of an "epiphany" while attending church a few days before. No one could get him to elucidate on the epiphany. I was at the press conference and reported on what MacKay had to say in my book, Stephen Harper: A Case for Collaborative Governance (ECW Press 2006).
Fast forward to the Mexican wedding of the couple two weeks ago. The officiating clergyman brought in for the occasion was the Rev. Dr. Glen Matheson, senior minister of First Presbyterian Church in New Glasgow, Nova Scotia. Matheson is confirmed in several media references to the marriage as MacKay's own pastor.
An interview with Afshin-Jam in the current Hello Canada magazine refers to some of the things she considers important about a relationship. One is "holding hands in church", a rather light way of prefacing the fact that she believes the spiritual side is of considerable importance.
The foregoing, fluffy and sketchy as it might be, is useful in the following link, an adaptation of a talk by Afshin-Jam given at the 2009 British Columbia Leadership Prayer Breakfast.
Here is the link:
https://canadianchristianity.com/bc/bccn/0709/03queen.html
Enjoy the read. And respond to it as you wish.