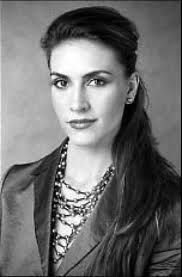 This week, OttawaWatch will provide a few information bits about things around The Hill that might otherwise escape the outside world's attention.
*  *  *
The two speakers for major events related to the 47th National Prayer Breakfast are Nazanin Afshin-Jam and Raymond De Souza.
That happens to be news, if only for the fact that the breakfast's sponsors, a multi-partisan group of politicians who meet weekly for prayer, have always kept a lid on the names of their NPB speakers.
When we first moved to Ottawa, in 1998, attendance at the annual breakfast was around 300. Today it is close to 1,000. It draws people from across Canada and from many walks of life. Jack Murta, a former Mulroney cabinet minister who helps the politicians manage the breakfast says that the change with respect to speaker publicity is to provide the information to people who might otherwise miss it.
De Souza is a National Post columnist, a Catholic priest and the editor of Convivium, a new thoughtful Cardus faith-policy publication. He will speak at the breakfast on May 1 in Ottawa.
The evening before, Afshin-Jam, well known for her faith-motivated advocacy for abused women in the land of her birth, Iran, will speak. As it happens, she recently became the spouse of Defence Minister Peter MacKay. She spoke two years ago at the British Columbia Leadership Prayer Breakfast.
Information about the breakfast, the evening-before leadership event and other student-related activities connected with the breakfast, including a reservations link, can be found at www.canadaprayerbreakfast.ca.
*  *  *
Earlier this week, on April 2, Edna and I took in the 2nd Parliamentary Forum on Religious Freedom and Governance. The line-up there included the forum host, MP David Anderson, Robert Joustra and Michael Van Pelt, both from the aforementioned Cardus, rights and security specialist and former Liberal MP Mario Silva, Cordova Academy founder Imam Mohamad Jebara, foreign affairs parliamentary secretary Bob Dechert, Sun News commentator Brian Lilley, Peter Bhatti, the brother of slain Pakistani religious minorities advocate Shahbaz Bhatti, and MP Scott Reid, an author on human rights issues.
I would encourage readers to Google any of those names for a variety of perspectives on religious freedom issues. These annual forums are likely prerequisites to the setting up of a Religious Freedom office under the Foreign Affairs department, expected in the not too far distant future.
*  *  *
The Evangelical Fellowship of Canada has some interesting new analysis on bullying statistics.
The report is among the resources and material available at www.evangelicalfellowship.ca.
*  *  *
And Nicholas Gafuik's monthly columns in the Calgary Herald are worth watching for.
Gafuik, who served for several years as executive director and, later, senior fellow, at the Manning Centre for Building Democracy, had an interesting column on March 25. In it,  he had a few suggestions for collaboration among governments, non-profits and the private sector.
One was to "create appropriate legal structures for social enterprises that combine social objectives with business discipline."
His point was that "there are increasing numbers of social enterprises in Canada. These are ventures that have a social mission and might generate revenue or even modest profit through their operations. For instance, a printing business that provides vocational training and employment to homeless youth. Law and public policy does not accommodate these kinds of ventures."
Food for thought, as we continue, in OttawaWatch, to explore faith-government partnerships in meeting human need.
*  *  *
Lloyd has begun work on his doctorate in ministry through Tyndale Seminary in Toronto. He hopes that his thesis research will relate, in part at least, to the role of faith-based organizations in meeting community needs.  He welcomes your feedback into his research through responses to his OttawaWatch columns posted on  www.canadianchristianity.com.  Please respond in the comments section of his columns, or directly e-mail Lloyd.  Thank you.