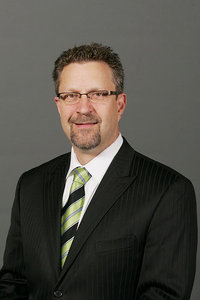 Chuck Strahl is one of the new Trudeau mentors.
It is quite an honour, and a good way to make use of the experience he gained in the almost two decades he spent in the House of Commons.
Strahl was one of the original "class of '93" Reformers and, in Stephen Harper's minority government, held three of the most challenging cabinet portfolios. It was under his watch as Indian Affairs (now Aboriginal Affairs) minister that the historic parliamentary apology to residential school victims was carried out.
Now being a Trudeau mentor might be seen as ironic for Strahl. After all, he was part of a political movement that has been committed, one way or another, to doing things a little differently to what Pierre Elliot Trudeau was reputed to have done.
Toward the end of this piece, I will provide a link to some of Strahl's thoughts – comments that will demonstrate, I believe, that he is well qualified to be a mentor – personally, politically and spiritually.
*  *  *
As a Trudeau Mentor, Strahl will be one of a dozen people intended to provide personal and professional guidance to Trudeau Scholars – Canadian doctoral students who have been identified as future leaders.
The Trudeau Scholars program is one of the functions of the Pierre Elliot Trudeau Foundation. The Foundation was set up in 2001 by friends, colleagues and family of the late prime minister, not long after his death at age 80. In 2002, the federal government endowed PETF with $125 million with – it should be noted – the unanimous support of the House of Commons.
Trudeau Scholars are chosen, in part, because of their interest and educational pursuits in four theme areas:
Human rights and dignity.
Responsible citizenship.
Canada in the world.
People in their natural environment.
Usually, the current "crop" of scholars number around 15 or so. That means the mentors have almost a one-to-one relationship to the people they are mentoring.
The mentors receive modest stipends for their work and are reimbursed for travel expenses required for that activity. The first meeting between the 12 new mentors and their scholar protégés took place in Victoria on February 7-9.
More information about the Foundation, its various activities, the Scholars program and the new mentors can be found at www.trudeaufoundation.ca.
*  *  *
Now, we move to the link to which I referred earlier – at http://archives.twu.ca:8080/Mel%20Smith%20Lectures.htm.
There, you can find the Mel Smith Lectures, delivered each winter (or spring, as they prefer to call it in balmy British Columbia) at Trinity Western University. The late Mel Smith was long time legal and constitutional advisor to several British Columbia premiers. His papers are in the Trinity Western archives.
Strahl delivered the 2007 Mel Smith Lecture. It was entitled Logging, Politics and Life. And it reveals much of what will make this man a down-to-earth, common sense mentor to the Trudeau Scholars.
*  *  *
The other Mel Smith Lectures are available at the same link – from such as Rafe Mair, Preston Manning, Ralph Klein, Deb Grey and your humble scribe. If I may put in a small self-interested plug, my lecture (from 2011) contains an interesting story about the mentoring of a former BC NDP premier who ran into a tad of trouble in the 90s. That mentor, to this day, is industrialist (and Christian) Jim Pattison, now 84.
*  *  *
To put a wrap on today's OttawaWatch, I would like to quote from the Trudeau Foundation announcement about Strahl's mentorship:
During Chuck's involvement in the federal scene, he advocated the unification of the conservative movement and eventually served as minister of agriculture, of Indian and northern affairs, and of transport and infrastructure in the Conservative government. He remains interested in policy development and current affairs, and continues to write and comment on political issues. When he's not entertaining grandchildren on his Chilliwack hobby farm, Chuck is working as a consultant on political, governmental, and business strategies.
*  *  *
And, last but not least, a Happy Valentine's day, to Edna, my beloved spouse and OttawaWatch proof reader.
*  *  *
Lloyd Mackey is a member of the Canadian Parliamentary Press Gallery in Ottawa and author of Stephen Harper: The Case for Collaborative Governance (ECW Press, 2006), More Faithful Than We Think: Stories and Insights on Canadian Leaders Doing Politics Christianly (BayRidge Books, 2005) and Like Father, Like Son: Ernest Manning and Preston Manning (ECW Press, 1997). Lloyd can be reached at lmackey@rogers.com.