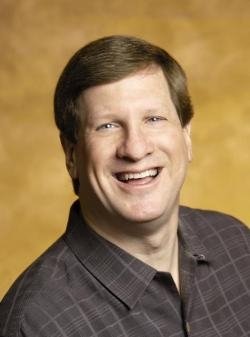 Lee Strobel is an apologist.
No, he has nothing for which to apologize. The "apologist" moniker relates to the increasingly professional practice of providing friendly and informed venues for defending and/or explaining the Christian faith.
Apologists are not evangelists or pastors, exactly, but they can, at their best, provide considerable support for both of those other faith-based professions.
So what does this have to do with the faith-political interface?
As part of my current semi-retirement study regimen, I spent some time over the past few weeks in a Christian Apologetics course at Tyndale Seminary. I was exposed during that time, to the work of Lee Strobel and other apologists – C. S. Lewis, James Sire, William Lane Craig and Anna Robbins, to name a few. Some of the similarities in the practices and strategies used in defending or explaining both religious and political positions became fairly obvious to this particular observer.
In the short space available, I want to focus on Strobel, for two reasons:
The interview he had, in the late 90s, with the late Charles Templeton, a Canadian evangelist whose ministry spanned the 40s and 50s.
His present role in attempting to bring some new user-friendly approaches to defending and explaining the faith.
*  *  *
First, the Templeton interview story:
Before entering itinerant evangelism, Templeton founded what later became Bayview Glen Alliance Church in Toronto in the late 1930s. In the 60s, he left the Christian ministry and became an agnostic who, nevertheless, retained a deep respect for the life and work of Jesus.
His post-evangelism careers were mainly in Canadian media and politics. He died June 7, 2001 of the effects of Alzheimer's.
Strobel interviewed Templeton in the late 90s, during which time he asked the former evangelist how he felt about Jesus now. The reply: "I … miss … him," after which he wept bitterly.
An account of the Strobel-Templeton interview can be found at http://www.christiancourier.com/articles/328-a-skeptic-reflects-upon-jesus-christ. If you are a serious follower of Jesus, prepare to be moved by the story.
*  *  *
Now, we move to Strobel's present apologist role.
He, along with his ministry associate Mark Mittelberg, is launching The Institute at Cherry Hills, an apologetics and evangelism ministry at Cherry Hills Community Church in Highlands Ranch, Colorado. (The story about the launch and an interview with Strobel by Alex Murasko appeared on Christian Post, an online Christian newspaper-of-record, one week ago. CP can be found at www.christianpost.com.)
A former atheist, Strobel began to write a book disproving the existence of Jesus – a task that he could not achieve, according to Murasko. Instead, he ended up writing a best-seller: The Case for Christ: A journalist's personal investigation of the evidence for Jesus. (He also wrote other related books: The Case for a Creator, The Case for the Real Jesus and The Case for Faith, in which the Templeton interview appears.)
Murasko's Strobel interview touches on three matters:
Strobel suggests that "Christianity in general and the Bible in particular are under widespread and vociferous attack by militant atheists, radical scholars, critical authors, sceptical professors, misguided documentaries and a proliferation of online spiritual confusion." Further, he maintains, sceptics are "becoming more determined to proselytize."
Implying a Christian apologetic pushback (my word, not his), Strobel spoke of two particular developments: An increasing number of formal debates on topics like the existence of God, the resurrection of Jesus, science and faith and Islam vs. Christianity and  a trend toward discussion, dialogue and conversations – something he calls "relational apologetics."
Strobel sees a downside to formal debates: "Sometimes they can push people into opposite corners, cement them into their own positions and create more animosity than bridge-building." Relational apologetics, in his view, is a fair antidote to the adversarialism.
*  *  *
That last comment provides a launch for my main point, today.
Democratic reform, with an attendant reduction of the role of adversarialism, could contribute a good deal to the process of reshaping debate – both political and religious. Strobel, whether he realizes it, is stumbling on to something that, from this corner, is a no-brainer.
Maybe we can call it "relational democracy," rather than "relational apologetics", as it applies to political debate.
In the Canadian context, currently, there is a regular struggle between people who want to discuss major economic or social issues from a collaborative perspective, and those who want to "pick a fight", in order to advance one agenda or another.
Perhaps we can pick this up another day, after this year's federal budget is out in the open.
*  *  *
Lloyd Mackey is a member of the Canadian Parliamentary Press Gallery in Ottawa and author of Stephen Harper: The Case for Collaborative Governance (ECW Press, 2006), More Faithful Than We Think: Stories and Insights on Canadian Leaders Doing Politics Christianly (BayRidge Books, 2005) and Like Father, Like Son: Ernest Manning and Preston Manning (ECW Press, 1997). Lloyd can be reached at lmackey@rogers.com.