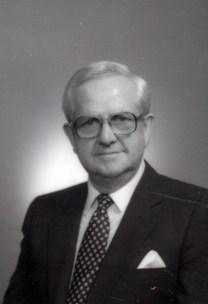 I am grateful for this opportunity to pay tribute to Peter G. Dueck, who passed away February 10 in Vancouver.
Peter was a business person par excellence, family person and deeply committed Christian.
As one who played a role in the founding of BC Christian News, which served a large segment of the Christian community for 28 years, until January 2011, I had the opportunity of working with Peter. He was a member and sometime board chair of Christian Info Society, publishers of BCCN. I was editor twice, during his tenure.
We worked closely during a period in the early and middle 1990s, when the state of the newspaper was somewhat precarious, financially. Peter wanted to find out if it could reach sustainability. To that end, he became the volunteer publisher, putting in hundreds of hours selling advertising, monitoring the cash flow and encouraging staff and church leaders to appreciate the newspaper.
During that time, I was the part time editor, while Edna and I were publishing periodicals in the agribusiness field.
Peter and I had an understanding: I almost never "interfered" in the business side of the newspaper and he almost never "interfered" in its editorial side. The arrangement worked well, because we – and other board and staff members – could collaborate to bring our own particular strengths to the endeavour.
The contribution of his time and talent enabled the newspaper to move into a stable era of service which was to last almost two more decades, under the publishing leadership of such as Bill Kent, Al Stanchi, Steve Almond and Flyn Ritchie.
Today, Christian Info has morphed into Converge magazine and CanadianChrisianity.com. The first serves a younger demographic and is published bi-monthly. The editor and manger respectively are Shara Lee and Jeremy Mills.
Our condolences go to Peter's wife of 62 years, Lena, who was always a loving and loyal supporter of his various business and ministry activities, and to his six children (one deceased) and their families.