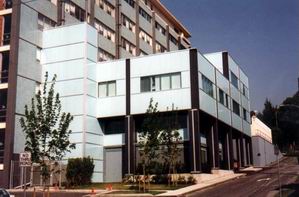 Saint Mary's Hospital has been given a reprieve. Thanks to a new agreement between the New Westminster facility and the Fraser Health Authority, the hospital will continue to offer acute surgical and other services.
Last July, Fraser Health announced its intention to terminate its agreement to provide 90 percent of the Saint Mary's annual budget. However, an independent panel reviewed the arrangement; in December, the panel recommended that the Ministry of Health consider an alternative proposal submitted by the hospital. According to an April 15 hospital press release, "Fraser Health and Saint Mary's Hospital have actively worked together to develop a solution."
Under a three-year contract, Saint Mary's will continue to provide a breast health program, eye care, geriatric care, a hospice program, diabetes and respirology clinics, high-volume day-surgery and specialized diagnostic services.