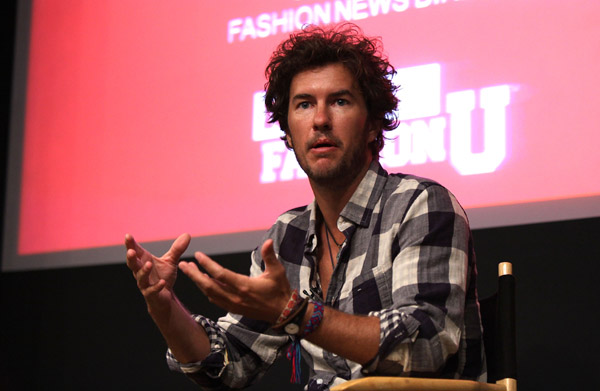 Last month TOMS Shoes founder Blake Mycoskie spoke at an event called "Feet on the Ground" put on by Focus on the Family. The two organizations had hoped to form a partnership by having Focus become a distributor of TOMS shoes in Africa. Mycoskie had built his company with the idea that for every pair of shoes sold, one pair would go to a child in need of shoes.
Shortly after his presence at the Focus on the Family event was made public, the online women's magazine Jezebel called them out for collaborating with an organization that has historically been very strong on its anti-gay, anti-abortion stance. Jezebel writer Irin Carmon wrote:
"There's nothing inherently political about distributing shoes to African children, of course. In theory, it's a good thing for Focus to spend less time trying to police sex and more actually helping people, but they've not really cut back on the former. And Focus On The Family isn't the only group TOMS could have turned to for collaboration, nor is it the only Christian group involved in charitable missions. It carries significant cultural and political baggage, for good reason. TOMS is at major risk of alienating a constituency that has enthusiastically adopted their product, including yours truly."
After this and a public outcry from many upset customers, Mycoskie who is himself a practicing Christian (attending the Los Angeles based Mosaic Church) responded in a statement saying that had he known "the extent of Focus on the Family's beliefs" he would not have spoken at the event and called it an "oversight" on both his part and the company's part. Mycoskie went on to say that the company usually choosing it's speaking engagements wisely but that they had chosen poorly this time.
Focus on the Family President Jim Daly was disappointed at the change of relationship and hoped Mycoskie would still grant them permission to air the interview (under the contract, Mycoskie had a right to refuse). "Yes, we believe marriage is a sacred, lifetime union between one man and one woman. Yes, we advocate in the public policy arena for laws that uphold that truth," said Daly in a statement to Christianity Today. "But the same Bible that tells us God's design and intent for marriage tells us all people are created in His image and are worthy of dignity and respect."
Daly further went on to say, "While we may disagree with those who spearheaded this effort to get TOMS to distance themselves from us, our desire is not so much to defeat them at the ballot box as it is to bring them closer to the heart of Jesus Christ — the only hope any of us have for the forgiveness and overcoming of our sins,"
He also said that he thought Mycoskie's apology was an "unfortunate statement about the culture we live in, when an organization like ours is deemed unfit" over beliefs about marriage. "It's also a chilling statement about the future of the culture we live in."
There is still no word on when and if Daly's interview with Mycoskie will air.
With files from Christianity Today