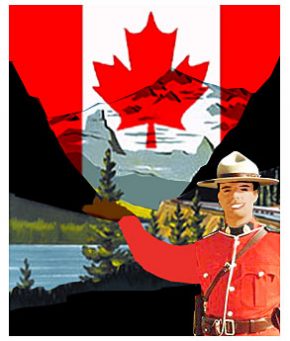 Thousands of immigrants and refugees migrate to Canada each year. The reasons people come to Canada are as diverse as the countries from which they came, but all come with the hope of starting a new life in Canada.
On Saturday, October 6th at 7pm, Crossroads Television System (CTS) presents "Welcome to Canada" a unique documentary about immigration in Canada through the eyes of those who have made Canada their home.
The hour-long documentary focuses on 3 stories of immigrants and refugees as they reflect on their journey to Canada.Movie Rings (2017)
Magdalene John, Writer and Director of "Welcome to Canada" explains, "It was important to tell a variety of stories in this one hour documentary. We interviewed Canadian Senator Don Meredith who came to Canada as an immigrant from Jamaica, Ins Choi, an up and coming Korean Canadian Playwright trying to find his identity as a Canadian, and finally the story of the Yousif family from Iraq who have just recently arrived to this country after living in a war torn country for years."
The documentary also highlights the significant role the Church has played in providing community for new immigrants and refugees as they begin their new life in Canada.
Below is a trailer for the documentary.